The Ringers
---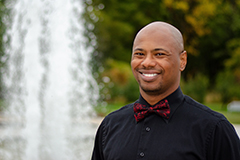 Lynn Atkins
Lynn is excited for his first season with Philadelphia Bronze! A proud son of the Jersey Shore, Lynn started ringing handbells almost by mistake! While attending Westminster Choir College, he rang as a member of the Westminster Concert Bell Choirs, two years in the training choir, and 2 years in the touring concert choir. He also spent two years as a member of Reverberations Handbell Ensemble of Bucks Co., PA. Since 2006, Lynn found himself on the opposite side of the table, conducting Handbell Choirs for Covenant Presbyterian Church, Trenton, NJ; Ewing High School, Ewing, NJ; Elkton United Methodist Church, Elkton; VA; and the James River Ringers of Richmond, VA. Lynn is the current Director of Choral Activities at Pinelands Regional School District in Tuckerton, NJ. Lynn is the current Communications Coordinator for the Handbell Musicians of America, Area 2.
---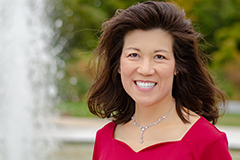 Judy Cody
In her first year with the Philadelphia Bronze and her fifth as a handbell ringer, Judy Cody has finally found her calling as a musician! Her musical journey began with piano lessons at age 4 and then expanded to include serving as an accompanist with various choirs and pit orchestras, singing in numerous ensembles, and playing clarinet, including 12 years with the Doylestown Presbyterian Church Orchestra. Although her own musical endeavors took a hiatus while she was raising her four boys, Judy made it a priority to ensure that her sons were well versed as musicians. One of her greatest joys was having the opportunity to perform with three of them for two years in the DPC Orchestra. Outside of music, Judy works as a marketing strategy consultant and serves on several non-profit boards. She is also the Treasurer for Philadelphia Bronze.
---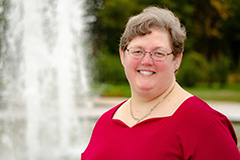 Sarah Hazel
Sarah Hazel began ringing with the Dorothy Shaw Handbell Choir when she was 10 years old where she played for 3 seasons. After college, she joined the adult world of bells and has never looked back! She directed the JuBellate Ringers at League City United Methodist Church in League City, TX for 3 years prior to coming to Pennsylvania. Here in Philadelphia, she has played with the Ringers of Bryn Mawr, was a charter member of the Philadelphia Handbell Ensemble, and is excited to be in her fifth season with the Philadelphia Bronze! She also is very active in dog rescue (she currently has 1 senior dog at home along with 4 cats, but would gladly add more if she were allowed) and lives with her long-time partner Gordon. Her "pays the bills" job is in Medical Billing and Coding, and she serves as Philadelphia Bronze's Business Manager as well as serving on The Area 2 Board for The Handbell Musicians of America.
---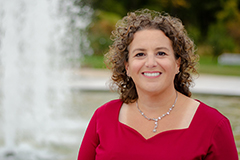 Deena Hopkins
Deena Hopkins met her first handchime in her grade school choir - Chyme Tyme. A few years later, she left the world of bells and chimes to follow a love of woodwinds. She earned a Bachelor's of Music from Immaculata College in 2000. Since then, Deena has played flute in a variety of venues. When her husband's church started a bell choir a few years ago, she jumped in with both feet. Deena is now active in the Upper Dublin Lutheran Church bell choir and has attended the Bay View Week of Handbells in Bay View Michigan. Deena currently serves as Secretary for Philadelphia Bronze.
---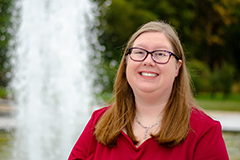 Kristen Jamison
Kristen is excited to be back with the Philadelphia Bronze! Returning for her second season, she is looking forward to taking on the challenges that come from ringing with an elite group. She has been ringing with her hometown choir for over 10 years and has attended numerous Area II and Area III handbell festivals. Outside of handbells, Kristen works as a Nuclear Applications Engineer and enjoys cheering on the Nittany Lions. WE ARE!
---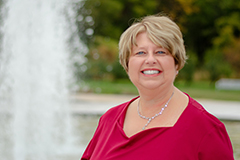 Judy Masser
Judy first started ringing handbells over thirty years ago and has been playing for most of those thirty years in various church handbell choirs. She currently plays with Upper Dublin Lutheran Church. She has also attended Bay View Week of Handbells in Bay View, Michigan for the last three years and is looking forward to attending this summer, as well. Judy has been married to Bob (her handbell "roadie") for 38 years. When not playing bells, Judy enjoys trying out new recipes, traveling, and spending time with Bob and their two dogs, Morgan and Bailey. Judy is excited to be ringing with the talented ringers of Philadelphia Bronze.
---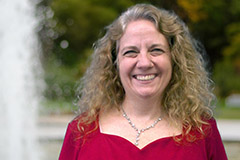 Marcia Murphy
Marcia Murphy first picked up a bell in 5th grade, and from that point, there was no turning back. She has had the privilege of ringing with the Rooke Chapel Ringers, under the direction of Dr. William Payn while attending Bucknell University. She is also a past member of the renowned Raleigh Ringers under the direction of David Harris, for whom she has arranged several of their signature Rockin' Raleigh Ringers pieces. Marcia has one published arrangement as well, and plans to do more composing and arranging in the future. Aside from handbells, Marcia also sings soprano and plays piano. She is currently enrolled in the Masters of Counseling graduate program at Eastern University.
---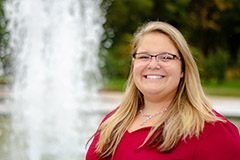 Michelle Palladino
Michelle started ringing five years ago when she first attended Westminster Choir College. Before that, she had never heard of handbells, and absolutely fell in love with the instrument. From there, Michelle was accepted into the Westminster Concert Bell Choir, directed the Liberty Ringers, and rang at Dutch Neck Presbyterian Church for two seasons. When she is not ringing, Michelle is teaching music to students K-5 in the Hamilton Township School District, or off working on a musical theatre project!
---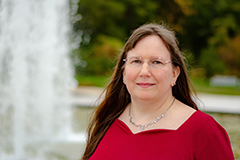 Cynthia Regan
President of Philadelphia Bronze, Cynthia Regan began ringing handbells 23 years ago while at Westminster Choir College. A short time later, her whole world revolved around bells. Upon graduating from college, she was employed at Malmark Bellcraftsmen, where she is responsible for quality control. She also directs the bell choirs at St. Paul Lutheran Church in Flemington, NJ., where she began solo ringing. When she's not ringing, she sings soprano with the Bucks County Choral Society.
---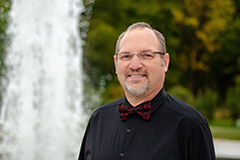 Allen Regan
Allen Regan has been ringing handbells for over 20 years at St. Paul Lutheran Church in Flemington, NJ. Under the direction of his wife, Cynthia, he has honed his skills as a bass bell ringer, but can be seen in the treble end from time to time. Allen works as a Senior Technical Business Analyst for PMA Companies, an insurance company in Blue Bell, PA. He is a baritone singer in the Bucks County Choral Society and also serves on the board of directors for that organization. Allen is the webmaster for Philadelphia Bronze and BCCS and is an avid homebrewer in his spare time. Ask him about his "Dead Ringer IPA"!
---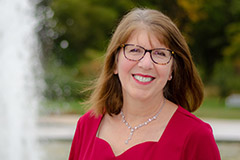 Linda Schumann
Linda hails from Pittsburgh, PA where she began ringing with her church choir almost 30 years ago. She is proud to say she directed the adult handbell choir at Trinity Lutheran Church there, and after moving to Doylestown in 1999 was immediately welcomed into the Tommy Shead Memorial handbell choir at Doylestown United Methodist Church. While there, she did occasional solo and small ensemble ringing and directed three youth choirs before moving on to ring with Doylestown Presbyterian Church where she and her family are members. She enjoys playing piano, gardening, and home renovation and is a Pittsburgh Steelers and Penguins fan (but don't hold that against her!)
---