The Ringers
---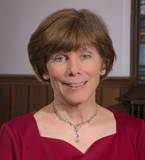 Debbie Burchett
Debbie first started ringing in answer to a plea 30 years ago at her then home church for people with music abilities to help with the bell choir. She hasn't stopped ringing since. Debbie has rung with four different church choirs and still fills in as a substitute at two of the churches, helps with two youth bell choirs and has been ringing in her home church, Sanctuary UMC Herald Ringers Choir, for 15 years. She enjoys playing the piano and helping her grandchildren learn musical instruments. She feels blessed and still a little amazed to be able to ring with such seasoned and talented ringers in a professional choir. Debbie also serves as Treasurer for Philadelphia Bronze.
---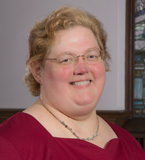 Sarah Hazel
Sarah Hazel began ringing with the Dorothy Shaw Handbell Choir when she was 10 years old where she played for 3 seasons. After college, she joined the adult world of bells and has never looked back! She directed the JuBellate Ringers at League City United Methodist Church in League City, TX for 3 years prior to coming to Pennsylvania. Here in Philadelphia, she has played with the Ringers of Bryn Mawr, was a charter member of the Philadelphia Handbell Ensemble, and is excited to be in her fifth season with the Philadelphia Bronze! She also is very active in dog rescue (she currently has 1 senior dog at home along with 4 cats, but would gladly add more if she were allowed) and lives with her long-time partner Gordon. Her "pays the bills" job is in Medical Billing and Coding, and she serves as Philadelphia Bronze's Business Manager as well as serving on The Area 2 Board for The Handbell Musicians of America.
---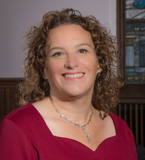 Deena Hopkins
Deena Hopkins met her first handchime in her grade school choir - Chyme Tyme. A few years later, she left the world of bells and chimes to follow a love of woodwinds. She earned a Bachelor's of Music from Immaculata College in 2000. Since then, Deena has played flute in a variety of venues. When her husband's church started a bell choir a few years ago, she jumped in with both feet. Deena is now active in the Upper Dublin Lutheran Church bell choir and has attended the Bay View Week of Handbells in Bay View Michigan. Deena currently serves as Secretary for Philadelphia Bronze.
---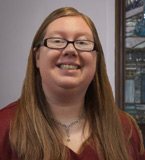 Kristen Jamison
Kristen is excited to be back with the Philadelphia Bronze! Returning for her second season, she is looking forward to taking on the challenges that come from ringing with an elite group. She has been ringing with her hometown choir for over 10 years and has attended numerous Area II and Area III handbell festivals. Outside of handbells, Kristen works as a Nuclear Applications Engineer and enjoys cheering on the Nittany Lions. WE ARE!
---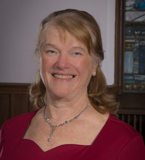 Risë Kagan-Erickson
Risë Kagan-Erickson began playing handbells in the late 70s at a church in North Jersey where she sang professionally, and became an instant bell hog. Soon after that, she moved to Germany and it took 16 years before she realized that handbells also exist there. From 1995, she has not looked back, conducting and teaching others, selling handbells, ringing in faraway ensembles, solo ringing, wherever she could in Germany. Since returning to Bucks County in 2006, she has been making up for lost time in the handbell world. To support her habit, she works full time at Ann's Choice Retirement Community, and is the Director of Music at Newtown United Methodist Church in Bucks County. She recently accepted a position on the regional board of Handbell Musicians of America. In her spare time, she follows her husband, Clipper Erickson, a well-known concert pianist in the area. He is contracted for life as her accompanist when she performs as a solo handbell artist, locally and as far away as California and Germany.
---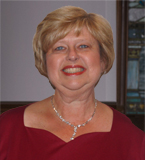 Judy Masser
Judy first started ringing handbells over thirty years ago and has been playing for most of those thirty years in various church handbell choirs. She currently plays with Upper Dublin Lutheran Church. She has also attended Bay View Week of Handbells in Bay View, Michigan for the last three years and is looking forward to attending this summer, as well. Judy has been married to Bob (her handbell "roadie") for 38 years. When not playing bells, Judy enjoys trying out new recipes, traveling, and spending time with Bob and their two dogs, Morgan and Bailey. Judy is excited to be ringing with the talented ringers of Philadelphia Bronze.
---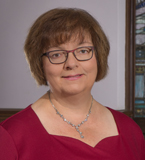 Kristie McIntyre
Kristie McIntyre's introduction to handbells came about eleven years ago at her church. An organist had discovered a set of unused handbells in the attic and asked for volunteers to ring them. She learned the basics from him and later worked with her church music director to develop a handbell choir. Kristie now serves as Director of Handbells and Percussion at her church, leading an adult ensemble and a children's chime choir, which is part of a Royal School of Church Music program. Under Kristie's direction, handbells are a regular part of her church liturgy and can be heard almost weekly as accompaniment to hymns, anthems, and service music. Kristie is an Occupational Therapist and works primarily in the area of hand therapy.
---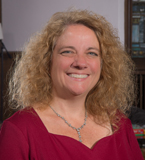 Marcia Murphy
Marcia Murphy first picked up a bell in 5th grade, and from that point, there was no turning back. She has had the privilege of ringing with the Rooke Chapel Ringers, under the direction of Dr. William Payn while attending Bucknell University. She is also a past member of the renowned Raleigh Ringers under the direction of David Harris, for whom she has arranged several of their signature Rockin' Raleigh Ringers pieces. Marcia has one published arrangement as well, and plans to do more composing and arranging in the future. Aside from handbells, Marcia also sings soprano and plays piano. She is currently enrolled in the Masters of Counseling graduate program at Eastern University.
---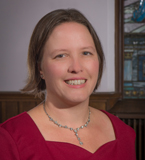 Anne Ortman
Anne began ringing in 4th grade with her church's youth's choir. She loved it from the start and, despite moving around a lot, has continued to ring with a group whenever she had a chance. Anne's husband is in the military, and his career expanded her wandering to all corners of the globe, and finally brought her to Virginia, where she had the chance to ring with a community group: the Virginia Handbell Consort. Now looking for an auditioned group to join is one of the first things on her to do list when she moves someplace new. She is delighted to be ringing her first season with Philadelphia Bronze. When she is not ringing, she is taking care of her three kids.
---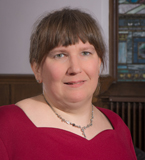 Cynthia Regan
President of Philadelphia Bronze, Cynthia Regan began ringing handbells 23 years ago while at Westminster Choir College. A short time later, her whole world revolved around bells. Upon graduating from college, she was employed at Malmark Bellcraftsmen, where she is responsible for quality control. She also directs the bell choirs at St. Paul Lutheran Church in Flemington, NJ., where she began solo ringing. When she's not ringing, she sings soprano with the Bucks County Choral Society.
---
Allen Regan
Allen Regan has been ringing handbells for 20 years at St. Paul Lutheran Church in Flemington, NJ. Under the direction of his wife, Cynthia, he has honed his skills as a bass bell ringer, but can be seen in the treble end with 4 bells in his hands from time to time. Allen works as a Senior Technical Business Analyst for PMA Companies, an insurance company in Blue Bell, PA. He is a baritone singer in the Bucks County Choral Society and is an avid homebrewer in his spare time. Ask him about his "Dead Ringer IPA"!
---